Date
Jun 16 2019
Time
2:00 pm - 6:30 pm
Cost
FREE
Father's Day Slot Tournament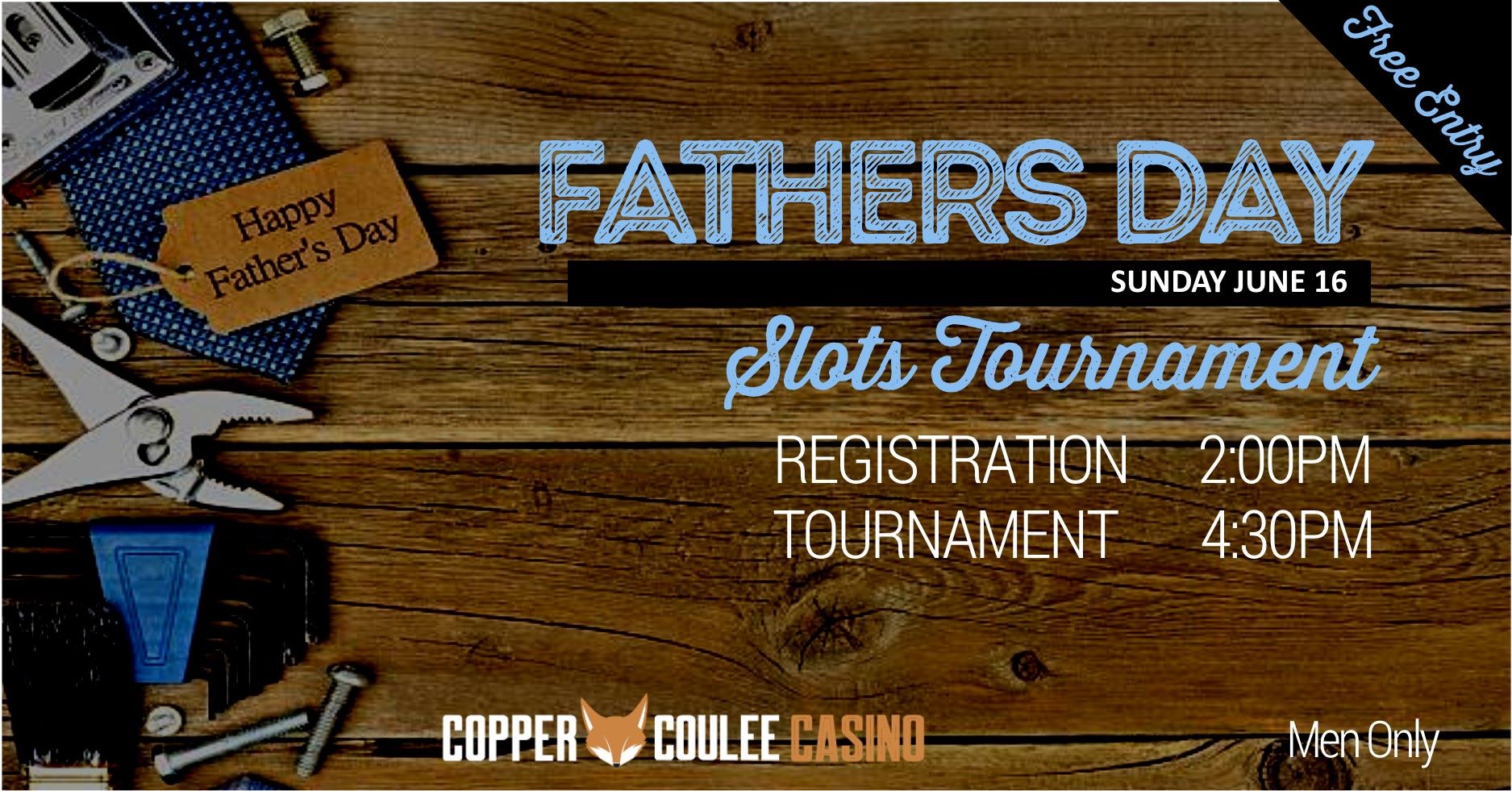 Celebrate Dad at our Father's Day Slots Tournament on Sunday June 16!
*Free to enter | Men only*
*Registration starts at 2:00 PM at the Customer Service*
*Tournament will begin at 4:30 PM*
*Each player will receive 3 minutes of play*
*The player with the highest score of each session, will continue to the final round*
**Only top four scores from the final round will win**
*Each prize will be paid by TITO ticket***
Prize:
1st $100.00
2nd $75.00
3rd $50.00
4th $25.00
*If there is a malfunction on the machine, the player may choose to keep their score or be moved to the last session.
**Number of sessions will depend on the number of players.
***Players must be present to claim their prize.